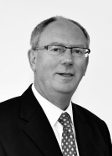 CEO, Telecommunications and Technology
Based in London, UK
Overviews the Telecommunications & IT operations of the Group
Malcolm is a highly skilled communications practitioner, with over 40 years' experience in telecommunications in both fixed, data and cellular mobile systems holding management positions to Board level and as an international consultant.
Malcolm began his career with British Telecommunications where he held the position of Senior Executive managing key technology projects (1967 to 1990) and Commercial Interconnect Manager at BT Cellnet (now O2) (1990-1994). He joined London-based telecom research group Ovum as a Principal Consultant (1994-1995) and went on to found Netcom Consultants UK where he provided global consulting and management services (1995-2000). He later joined Analysys Mason as Head of Technology Consulting for the London Office (2000-2002).
He formed Klarus Communications in 2002 and joined BPA International at the outset in 2003. Since then, Malcolm has been providing strategic input and technical support for our communications and IT projects, whilst working closely with leading global management and technical consultants and fixed, mobile and ISP operators on a wide variety of activities, including asset valuation, due diligence, regulation and interconnection.
Key Reference Transactions
Caribbean and Asia Pacific - retained as a technical Expert Witness and Advisor to a regional mobile operator (since Q4 2005). Evidence in an Arbitration Hearing in Trinidad in March 2007 saved the client in excess of US$ 10 million
Nigeria - lead advisor to the Nigerian Communications Commission on the introduction of the Second National Operator ("SNO"). The SNO Licence was successfully sold for US$ 200 million in August 2002 to Globacom (Glo Mobile)
Afghanistan - team leader appointed by UK Crown Agents & EU Development Agency to implement the second GSM Licence (2002)
UK - author of public consultation reports for UK Regulator Ofcom on numbering (2005) and billing strategies (2010). Delivered the world's first Wireless Broadband In-Train Entertainment System (ITES) (2003 to 2006). ITES is installed on all First Great Western 125 mph trains
Middle East & Africa - Project Managed and co-authored a Strategic IP Blueprint for a major regional operator (Q2 2007 to Q4 2008)
Ukraine - advised on the privatisation of the State-owned fixed line telephone operator Ukrtelecom and on amendments to the relevant telecoms laws (2001 - 2004)
Cambodia - advised Millicom International SA on the creation of its GSM subsidiary (1996 - 1998)
Global Interconnect - design and implementation of Reference Interconnection Offers (RIO's) in Estonia, Denmark, Turkey, Azerbaijan, Vietnam, Cambodia, Laos and Afghanistan